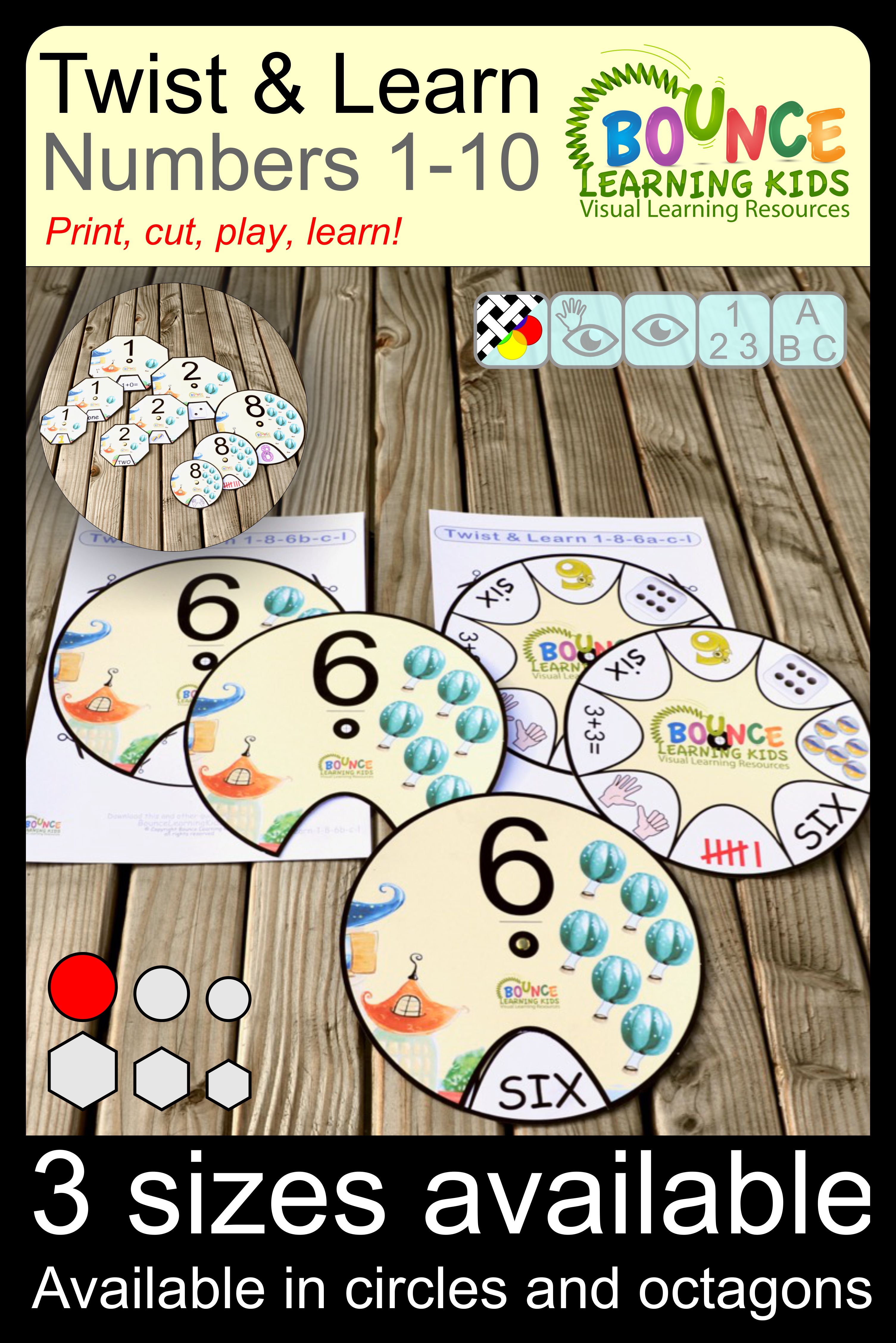 Number wheels 1-10: Twist and learn number wheels, sometimes called math wheels, are a great way to convey information in a fun and playful way. Kids don't know they are learning and will just have fun turning the wheels to reveal various representations of a target number.
Each of the wheels from 1 to 10 feature the number in various forms, including:
- Lower case word
- Animal shaped number
- Die/dice
- Marble(s)
- Upper case word
- Counting tally/hash marks
- Fingers and thumbs
- Simple sum
Instructions
Print onto card and then cut them out. Alternatively, print onto paper and then laminate them after cutting them out.
Each wheel has a couple of tabs that you can optionally cut around. These will help smaller hands to spin the wheels more easily.
Punch a hole into the marked center of each wheel.
Fasten the two number wheels together with a paper fastener.